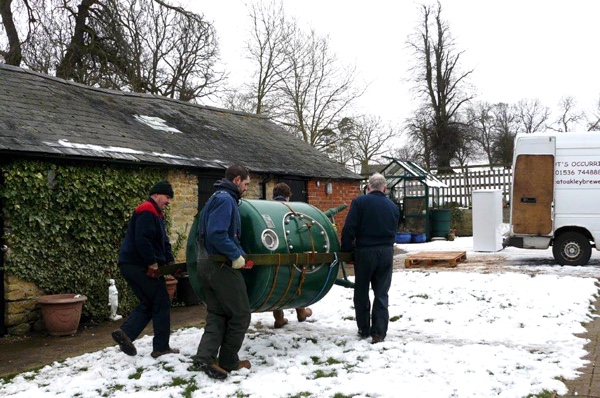 What had started out as a dream 12 years earlier had become a full-time reality for the team of 3. The new HQ enabled Great Oakley to streamline every aspect of production and to start offering the whole range of beers in bottle form, whilst making a wider variety of beer than ever before. It was late October when Phil handed the beer-baton solely over to Guy, so he and Hazel could devote more time to exploring another passion of theirs – travelling.
Guy and his wife Rachel proudly brew ten ales on a regular basis, as well as an increasing number of 'special event' ales.
It has been the brewery's most amazing year yet. In an increasingly competitive market, Great Oakley Brewery continue to win awards across the range, and look forward to introducing new exciting beers in the year to come.